Will refer to it as a "strafe helper" from now on. Just posting this for now, in case someone has some ideas for other stuff. Current thinking: No strafe helper at all. Strafe helper considered to be like a wallhack for fragging, doesn't do the aiming for you, but it's sure nice to have. But maybe a simple one for tutorials would be nice, but disabled and disallowed for run maps. Alternatives:
Speed above\under or in crosshair center
Color changing, either of the text or the actual crosshair, when you're gaining\losing speed.
A "rotator" around the crosshair, rotates faster the more quickly you're gaining speed etc.. See image below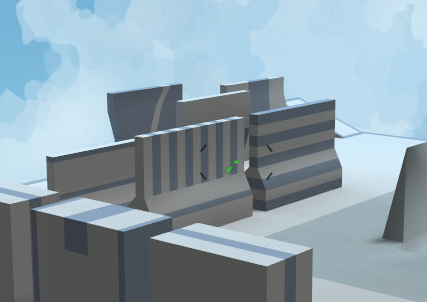 And so forth, just posting this to get it "out there"
:)